Tile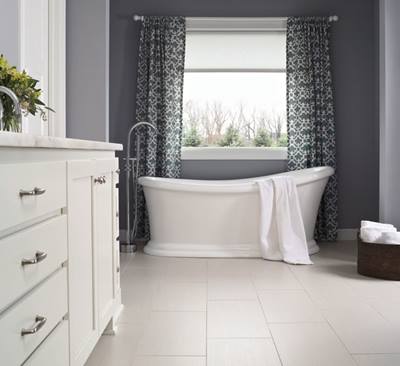 Tile Flooring in College Station
Your flooring makes a statement about your home. Whatever message you want to send, you need to find a flooring type that allows you to send that message. Tile flooring, with its variety of styles and ease of customization, gives you that ability to capture the right design for your house. When you need tile flooring in College Station, trust Aggieland Carpet One Floor & Home find your flooring
Customize Your Flooring Option
Tile gives you the flexibility to create a design that fits your aesthetic vision for you home. You can mix and match different tile options to create unique and intricate designs. Unleash your creativity with tile flooring in College Station.
Clean Your Floor Easily
When you want flooring you can easily clean and maintain, then you should purchase tile flooring for your home. You can use most cleaners on tile without fear of damage. Tile is water and stain resistant, so you don't have to worry about spills and mishaps. Plus, tile doesn't collect allergens, perfect if you have pets.
Simple Maintenance and Repair
Tile offers easy repair and replacement options. Tile resists damage from impacts, reducing your chances of a crack. Even if you need to replace tile, you only have to replace individual tiles rather than whole sections.
Trust Us for Your Flooring Needs
Aggieland Carpet One Floor & Home makes the floor buying experience easier for you. You can count on our assistance from when you first visit our store as well as during installation. Our friendly staff will help you decide on what flooring is best for you. We have a large inventory so you have many options for your buying decision. Call 979-690-6766 or fill out our contact form to get your free personal flooring estimate.
We're proud to serve customers throughout the College Station and Bryan, TX Area.