Your Local Emser Tile Dealer
Casting a path for some of the industry's most beloved tile solutions, Emser Tile is truly an American classic. Renowned for its creation of some of the most coveted tile and stone products in the industry, Emser Tile has been honing its craft for well over five decades. It's ceramic, metal, glass, porcelain, stone, and other tile continues to be a top seller on our local markets.
It's easy to understand why. Emser Tile manufactures many exciting tile collections, presenting smart and stylish solutions to fulfill every imaginable style whimsy or functional necessity. Always several steps ahead of the latest oncoming décor trend, Emser Tile remains America's go-to brand for those requesting something well beyond the realms of ordinary. Emser Tile offers up thousands of tile choices, so there's always ample opportunity to meet your perfect match, whether your signature style is trendy, traditional, or somewhere in between.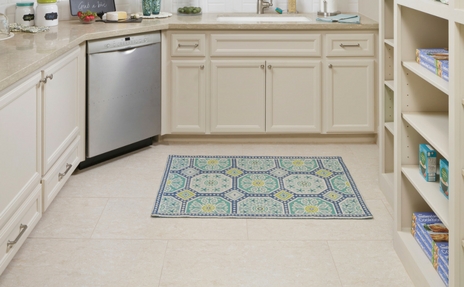 Explore Emser Tile
Celebrated for its sustainable style offerings Emser Tile is gentle on the planet, offering smart solutions that boast lower carbon footprints. Indeed, many types of Emser Tile products are made using recycled or repurposed materials, using low-emissions manufacturing practices. Emser Tile has just what you need and is made for a long life of constant enjoyment.
At Aggieland Carpet One Floor & Home, we proudly offer up a widespread variety of fine Emser Tile stone and tile products. You'll find it all here in our College Station, TX retail store, which is conveniently located at 4093 State Highway 6 South. Stop by our showroom today, or give us a call at (979) 690-6766to schedule a FREE project estimate, onsite. We can't wait to help bring your flooring vision to reality, introducing you to the perfect Emser Tile products for your home or business.